Today's children are growing up in a digital world. This presents opportunities, but also risks. On the one hand, UPC wants to make people aware of the dangers of material which is illegal or harmful to children and young people. On the other hand, parents need to be supported in protecting children and young people.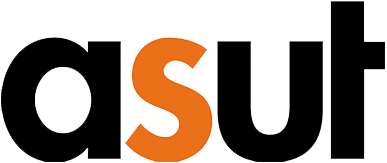 Industry initiative to protect young people from harmful media

UPC supports the industry initiative for protecting young people from harmful media published by asut. Together with our competitors we support measures to protect young people when using digital media.

Child protection settings at UPC

Wherever we can, we support parents in protecting young people from harmful media. Therefore we offer specific child and youth protection settings for our products.

Blocking of premium rate services for minors

Only persons 18 and older can take out a UPC Mobile subscription. During the order process, customers are asked to indicate whether the main user of the mobile subscription is a minor. In this case the use of all premium rate numbers (0900: business and marketing; 0901: entertainment; and 0906: adult content such as erotic content) will be blocked. Parents and guardians (as contract partners) can later permit the use of 0900 and 0901 premium rate numbers. They can do this by changing the settings accordingly in My UPC. However, the use of 0906 numbers will remain blocked. When the main user turns 16, it is possible to activate the use of 0906 numbers.
If you have questions about premium rate services in conjunction with use by a minor, we will be happy to help you: jugendmedienschutz@upc.ch.

Age-appropriate consumption of digital media

Digital media play an increasingly important role in our lives, but also in the lives of children and young people. The following tips are meant to support you in introducing your children to the world of digital media in the best possible way.

Television may already play an important role in the lives of small children – since this world of entertainment leaves nothing to be desired. Find out which television programmes are suitable for your child's age group and level of development and watch this content together. Avoid programmes in which characters resolve conflicts through violence, and limit television time, so that your child does not miss out on other activities. Use the musical aspects of a programme to encourage your child to dance, jump and clap.
If your child imitates unrealistic things that a character on television does, you should remind them that even if cartoon characters simply get up and walk away after accidents, jumping from a tree can result in serious injury.
Small children often experience their first contact with the Internet and computers through computer games. Look out for games that have a discovery element, that allow your child to make decisions (choosing a character, choosing a game), and that can be played in cooperation with friends and siblings – and not in competition with one another.
Find time to watch your child playing and talk about the game. Do not allow time in front of the computer to replace physical activity.
At primary school age, children begin to deal more with the opinions and assertions of others.
Ask your child questions about what they see and hear on television. Talk to your child about why they like particular characters and don't like others. Avoid programmes in which characters solve problems by using violence.
Encourage your child to express their fantasy in the "real" world, for example by telling their own stories. Help your child to find other activities, such as crafts and physical activities, which provide a good balance.
If a child has an idea, they will want to follow it through. This exploration plays a crucial role in a child's development. Computers can encourage them to do this. While your child is using the Internet for homework, you can help them form good habits – such as the habit of asking critical questions. Instead of copying and simply accepting information, teach your child to question it and supplement it with further sources.
Show your child how to use the Internet appropriately. Also show him or her sources of information about Internet security, such as CyberSmart. When you talk about the importance of personal information, warn your child not to disclose their name, address, telephone number or other details from which someone could identify them on the Internet. Show them how to select and use a user name – and never to disclose their real name.
Films and series do not necessarily reflect reality. Discuss TV content with your child and question how realistic it is. Call your child's attention to unrealistic aspects and use simple cinematic vocabulary.
Put the television in a family room such as the living room, and not in your child's bedroom. Only in this way can you keep an eye on the content and duration of your child's TV consumption.
Children between nine and 13 years have become a lucrative target audience for advertising in recent years – including online advertising. Sensitize your child to the increasingly aggressive advertising and encourage them to take a critical look at it.
Look for more detailed background information on the web and follow the "About" and other "Who we are" links to help your child find out who created this website and whether they are trustworthy. Show your child that websites pay to be listed as top hits on search engines such as Google, and therefore don't always contain the appropriate information.
Whenever possible, find time to discover the Internet with your child and talk to him or her about the online content you have seen together. Internet filters can limit access to inappropriate websites, but they cannot suppress it entirely. Let your child know that they can always talk to you about something disturbing that they have seen online.
Transform your child from a couch potato into a film lover by teaching them the technical language of film and television. Point our recurring elements: canned laughter or a live audience in sitcoms; sub-plots which are spun out into dramas lasting several hours; unrealistic elements in "reality" shows or a dominant point of view in a documentary film. Instead of zapping in the commercial breaks, switch off the sound and talk to each other. Discuss unrealistic content, and watch those scenes again.
Find out whether television is influencing your child's self-image. Pop culture can determine what is cool and what it means to be accepted. Talk about how media messages and media coverage influence our beliefs, how bias can influence journalism and about which commercial aspects are behind adverts on TV (e.g. product placement).
According to a James study, at this age almost all young people own a smartphone and can thus access an extremely broad variety of websites and social media channels. Continue to take time to sensitize your child to content and increasingly aggressive advertising. Make sure your child is aware of how fast data can be spread through the network, and talk to him or her about data protection.