Only with the promo code: GIGA4GAMER

Save CHF 100 at STEG Electronics

Knocked your Red Bull over the keyboard or your graphics card has overheated? Basler Insurance can help.

CHF 40 voucher for Uber Eats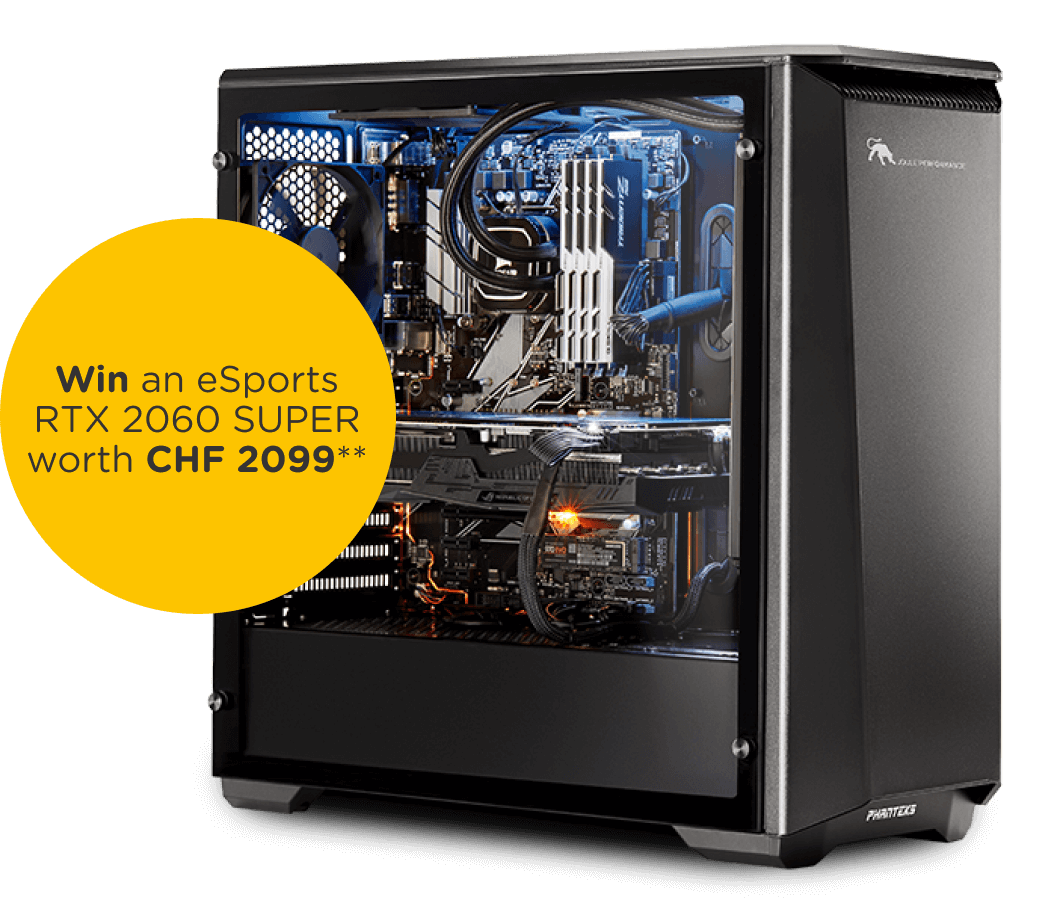 All buyers will be entered in a raffle for an ESPORTS RTX 2060 SUPER**. Play like the world's best gamers with the machine from Joule Performance, the Swiss specialist for handcrafted PC mods.
The high-end gaming PCs unite full-on gaming power and unique design and feature select configurations, adapted to individual requirements.
Our super-strong network makes it possible: Gigafast Internet at up to 1 Gbit/s nationwide – whether you're at home in the city or in the country.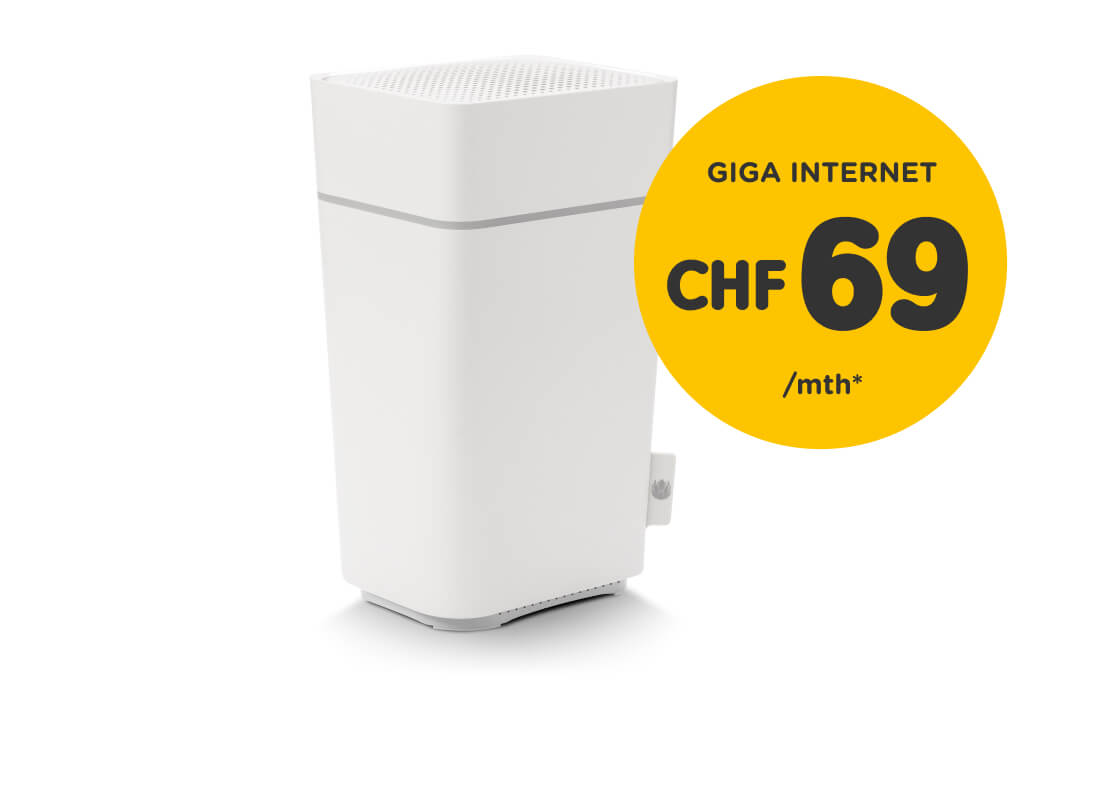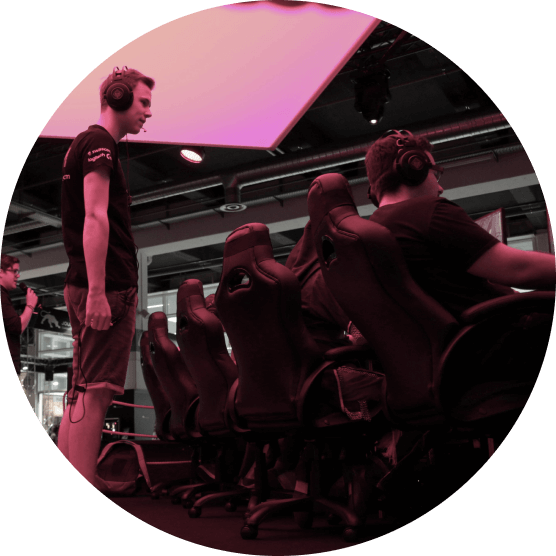 NO RISK, JUST GAMING: 100-DAY CANCELLATION POLICY

Our goal is for you to be as convinced of our products as we are. That's why you can modify your Internet or TV subscription or withdraw from your contract for up to 100 days. Why take a risk if you don't have to?

The prescription-free solution for all gamers? 1 GBIT/S Internet from UPC. Dr. Lag explains to you why the offer will have a positive effect on your well-being and game performance. Risks and side effects? None.

"Update has already loaded before my teammates even saw the patch notes. Top!"

"Fragging, Discord, Netflix, Downloads – everything at the same time, no problem."

"Actually, it's obvious what the advantages of an awesome cable are."

HERE'S HOW TO GET YOUR EXTRA GOODIES

Enter your address to check if GIGA4GAMER is available where you live

ENTER THE PROMOTIONAL CODE

Enter the promo code GIGA4GAMER while ordering

You'll automatically get your goodies the next work day.

YOUR QUESTIONS ARE IMPORTANT TO US

1. How do I receive the goodies?
Enter "GIGA4Gamer" in the voucher field before completing your order. After the order has been successfully placed, we will send you the goodies by e-mail in the form of online vouchers and a special link.

2. Where can I redeem the vouchers?
The vouchers can be redeemed on our partner websites. You will receive all information by e-mail after your order has been successfully placed.

3. What are the conditions for the partner vouchers?
STEG Electronics: The voucher can be redeemed during the order process at www.steg-electronics.ch or in the STEG shops and is valid until 31.12.2020. The minimum order is CHF 100. The voucher cannot be combined with other vouchers. Cash payment is not possible. The terms of STEG Electronics AG apply.

Baloise Insurance: The 20% discount on the Gaming Insurance Package has already been deducted via a special link. The issuing of information about the scope of coverage, the acceptance of an insurance application and the conclusion, amendment or rescission of insurance contracts shall take place solely through Basler Versicherungen (Baloise Insurance). The terms and conditions of Basler Versicherungen (Baloise Insurance) apply.
Uber Eats: Offer valid within Switzerland until 30.11.2020 for your next order on the website or via the Uber Eats app. The offer cannot be combined and is subject to the opening hours and the geographic coverage of the restaurant.
4. Will I receive all of the goodies?
At the start of GIGA4GAMER, all customers receive all three goodies. The vouchers from Steg Electronics and UBER Eats are limited to 100 pieces.
** An ESPORTS RTX 2060 SUPER from Joule Performance will be raffled off among all persons who order GIGA4GAMER – sponsored by Basler Versicherungen. Anyone of full age and resident in Switzerland (except employees of UPC Switzerland LLC, their relatives and people commissioned by the company) are eligible to participate once. By entering the competition, you agree that UPC may use your personal data in line with the privacy policy (viewable online at www.upc.ch/privacy-policy). Until cancelled in writing, you consent in particular to UPC using your details for its own marketing purposes. Cash payment is not possible. The entry deadline for the competition is 31.05.2020. Only 1 entry per person is possible. The winner will be notified by e-mail no later than one week after this deadline. No obligation to buy. Participation is also possible by sending full contact details with first and last name, street/no., postcode, city to win@upc.ch Recourse to the courts is not permitted. The organiser is UPC Switzerland LLC.
* Connect 100 (12/24 x CHF 39), Connect 600 (12/24 x CHF 39) Connect Giga (12/24 x CHF 49)
Promotional price (Connect 100 for CHF 39 / Connect 300 with 600 Mbit/s for CHF 39 / Connect Giga for CHF 49/month) is valid for the first 12/24 months and only for new customers, then the following price applies with a minimum contract period of 12 months: Connect 100, CHF 59 / Connect 300 with 600 Mbit/s, CHF 79 / Connect Giga, CHF 99/month. Price with a minimum contract period of 24 months: Connect 100, CHF 49 / Connect 300 with 600 Mbit/s, CHF 69 / Connect Giga, CHF 89/month. Activation fee: CHF 0.-. Prices subject to change. Valid until 17.11.2020. Availability may be limited in some partner networks. The stated speeds are maximum values.