ALCATEL OFFERS GREAT VALUE FOR MONEY

Anyone who opts for an Alcatel gets a simple-to-use, classic starter model which banks on the most popular technology and basic functions. Alcatel models target a young audience which appreciates performance and lots of features at a low price.
ALCATEL SMARTPHONES PROVIDE SECURITY AND EFFICIENCY IN EVERYDAY LIFE

Anyone who buys an Alcatal smartphone is surprised how good and lightweight so much technology feels in their hand. The short, narrow standard casing with 2.5D glass that Alcatel mobile phone models offer stands out with its simple, elegant design. The high-quality, trendy 5.7-inch LCD display with HD+ resolution in 18:9 format also leaves nothing to be desired in terms of colour and makes Alcatel phones real eye-catchers.

To unlock Alcatel smartphones it just takes a quick look at the screen. The integrated face key analyses a hundred facial features to ensure maximum security. All Alcatel models also have a fingerprint scanner on the back, providing for uncomplicated and at the same time secure operation. For example, individual apps can be linked directly to the fingerprint and started straight from the lock screen. With an Alcatel smartphone, your favourite apps are always to hand.
ALCATEL PHOTO FUNCTIONS FOR
GREAT SELFIE ARTISTRY

Despite the affordable price, fans of beautiful photos don't miss out here either. Alcatel phones delight with their efficient photo functions which are normally only found in the premium segment. Thanks to powerful technology, great shots are possible even in the poorest light conditions. Alcatel smartphones also have a dual front camera with a 120-degree super-wide angle lens and an LED flash. When it recognises more than two faces, the camera automatically switches to wide angle mode and helps you shoot the perfect selfie.
This could also interest you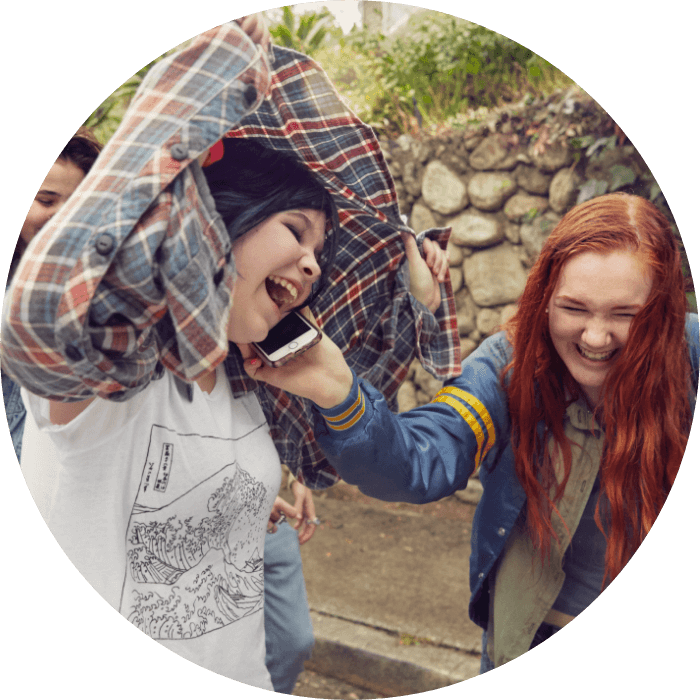 PURCHASE YOUR FAVORITE ALCATEL ON ATTRACTIVE TERMS

Combine your Huawei smartphone with a fitting Mobile subscription from UPC. Whether just in Switzerland or with roaming abroad – we have the right Huawei contract for you. With our Mobile subscriptions, you can also select your own upfront payment to suit you. You will pay the rest conveniently through monthly instalments.