High-performance processors, wide angle main camera with a Zeiss lens, large aperture and duo-tone flash

NOKIA STANDS FOR DURABILITY AND QUALITY

The end of the 1990s Nokia had a formative influence on the world of mobile phones. Nokia's values have remained the same as ever: excellent value for money, durability and quality. Like with the first Nokia phones, the unique design stands out with the current Nokia smartphones as well. You could recognise a Nokia smartphone in the midst of hundreds of smartphones, just because of its iconic look. And regarding durability and longevity, the new Nokia smartphones are in no way inferior to the previous generation. The displays are surrounded by little metal plates, protecting all the other components of the smartphone. The Nokia 8 Sirocco even uses Gorilla Glass 5 to protect the display from scratches.
The beginning of 2000, when even text messages were still considered revolutionary, the Nokia 3310 was by far the most popular mobile on the market. In February 2017 Nokia celebrated a brilliant comeback with the launch of a new version of the legendary Nokia 3310. In the summer of 2018, Nokia went one better with the iconic and completely overhauled Nokia 8110 Banana, which owes its name to the shape of a banana. Since Nokia's comeback, a number of new Android smartphones have been released – Nokia has fully arrived in the world of smartphones. What's more: since 2017, Nokia smartphones once again rank among the most popular mobiles in this country.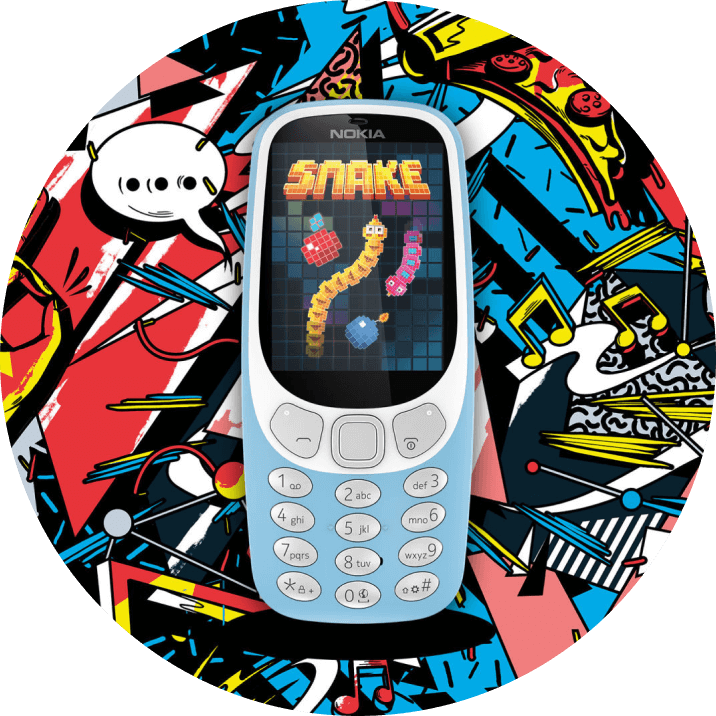 "I wish my new smartphone had the same battery life as my old Nokia." With the new Nokia smartphones, complaints about battery life have come to an end. Like the mobile phones in the early 2000s, the new Nokia smartphones also have an outstanding battery life, and this at a low price. Here Nokia satisfies two of users' most important needs: long battery life and good value for money.
WHICH NOKIA TYPE ARE YOU?

Nokia has the right smartphone for every taste and every price category. But how do you find out which Nokia smartphone is right for you? If a razor-sharp display is important to you, you should choose the Nokia 9 or the Nokia 8 Sirocco. The Nokia 7 Plus impresses with its breathtaking design and the zoom quality. The Nokia 7.1. is ideal both for design fans and for photographers. If you don't want to spend a lot, but still don't want to compromise on quality, then your best choice will be the Nokia 4.2. or the Nokia 3.1. To make your decision easier, you will find all details of the available Nokia mobiles and UPC Mobile subscriptions above.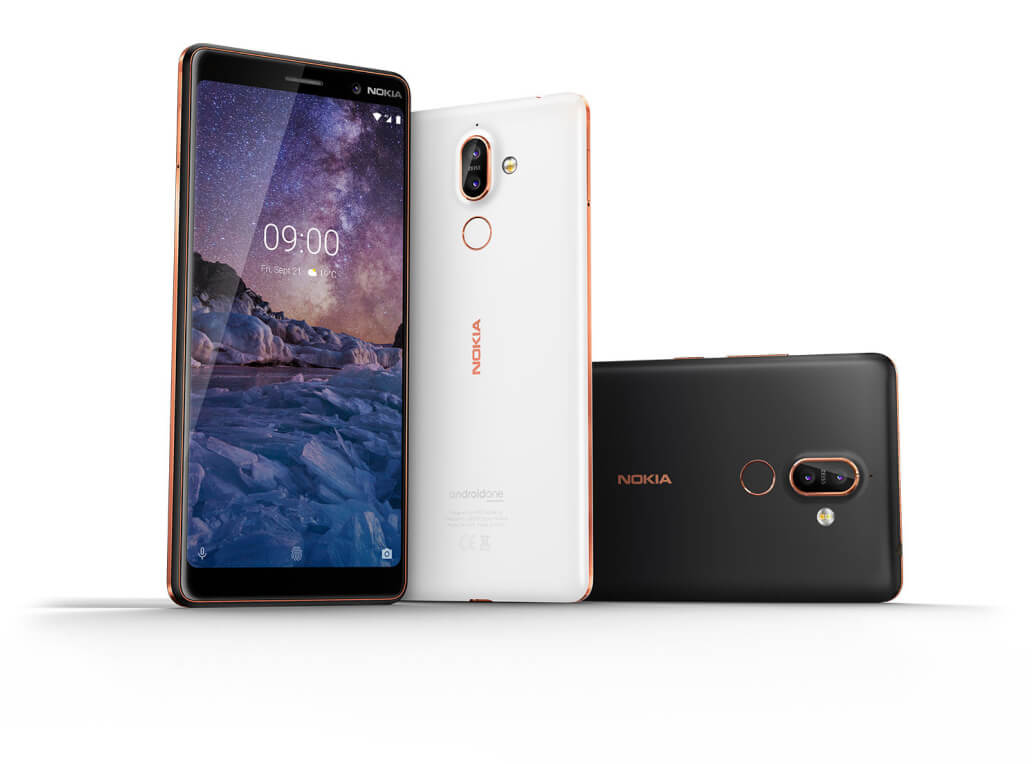 OUR MOBILE SUBSCRIPTIONS FOR YOUR NOKIA

With our smartphones, you can take advantage of our powerful Mobile subscriptions. Whether just in Switzerland or with roaming abroad - we have the right contract for you. When buying a phone, you can also select your own upfront payment to suit you. You will pay the rest conveniently through monthly instalments.