Notify us of your move as early as possible, ideally one month before the moving date. You have already moved home? No problem! Select that option in My UPC.

Notify us of your move online at no charge in My UPC. Please note: If you notify us of your move by telephone or post, an administrative fee of CHF 35 applies.

Are you moving home? Notify us of your move and take us with you!

For your UPC moving home notification, simply log in to My UPC. Not registered yet? You can register with just a few clicks. Have your customer number ready (which you can find on your bill or in e-mails you have received from UPC).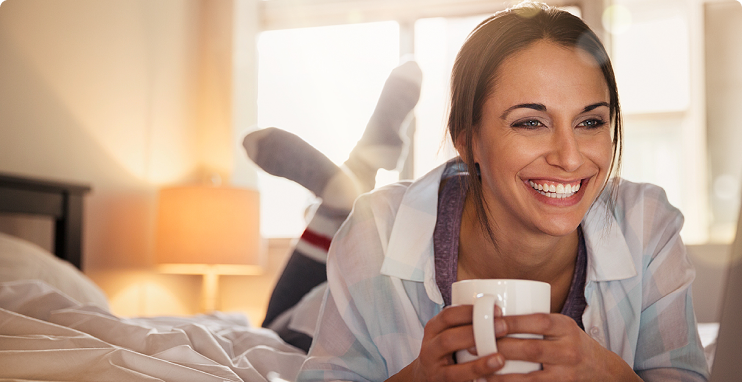 Fill out the moving home registration in My UPC. You will need the moving date, a current e-mail address and your new home address. If you have already moved, click on «I have already moved home».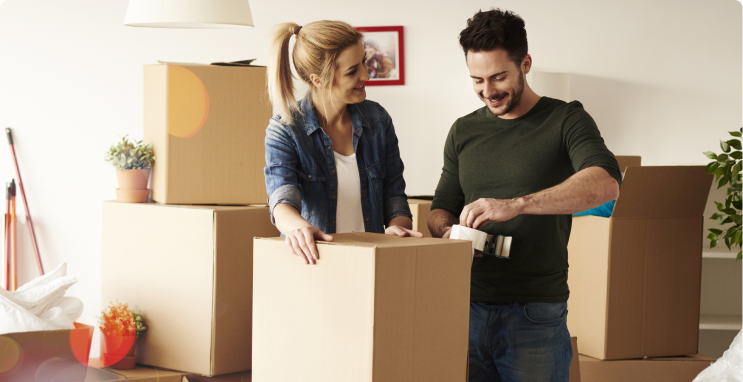 You will receive a confirmation by e-mail and letter with a summary of all the information. If necessary you can still change the information you entered. You can check the current status of your moving home registration at any time in My UPC.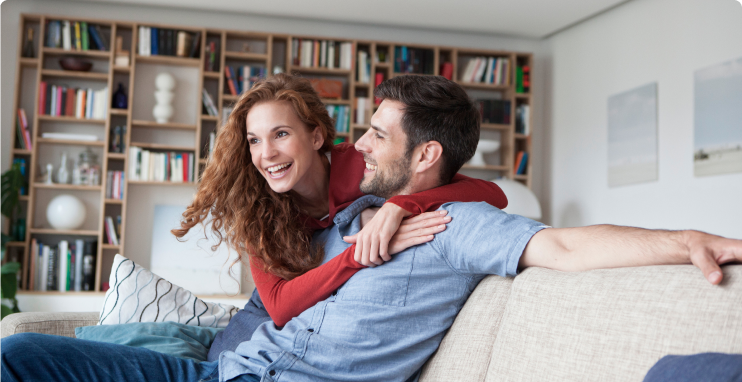 We will take care of making sure you can use your UPC services at your new location. If installation work is necessary, we will contact you promptly.

MORE INFORMATION ABOUT YOUR MOVE
Do I have to take my devices with me when I move home?
Yes. To be able to use your UPC services as usual, please transport your receivers from your old home to your new home.

What do I have to do when I am moving abroad?
With a few clicks you can report your move simply and free of charge in My UPC. Then we will automatically undertake everything necessary for cancellation.

When will the connection at my old address be switched off?
The connection will not be switched off. You can continue using it until your move.

When will the bills start being sent to my new address?
We will not send the first bill to your new address until after the moving date you have entered on the change of address form.
Can I change or cancel my moving home registration?
How can I use my products in my new home? We have put together the most important help topics about TV and Internet for you.

Installation instructions for TV, Internet, landline and Mobile

Have you connected your devices correctly?

All about installing and using your Internet connection

All about your TV receiver

THIS COULD INTEREST YOU AS WELL
Why don't my TV services work in my new home yet?
Can I keep my landline number when I move house?
When you move house, you can retain your current telephone number or switch to a new telephone number. This applies to all moves, even if you move to an area with a different area code (e.g. from 031 to 041).

If you wish to keep your telephone number, you don't need to do anything else.

If you want to change your number, please send us a written notification of your wish to the following address:

UPC Switzerland LLC
PO Box
8021 Zurich

Can I transfer my subscription to another person?
Yes, your subscription can be transferred to another person on the same terms at any time. You can find more information about the transfer process here.

Do I have to report a move if my address is staying the same?
When changing apartment at the same address, you do not need to register the move. You can connect your devices in your new apartment and use them immediately.

Exception: If you are living in a property with an FTTH connection (fibre optic cable), you should notify us of your move so that the FTTH adapter can be installed in your new apartment.

ONLINE TV WITH
THE UPC TV APP