Do you have Horizon or Basic TV at home?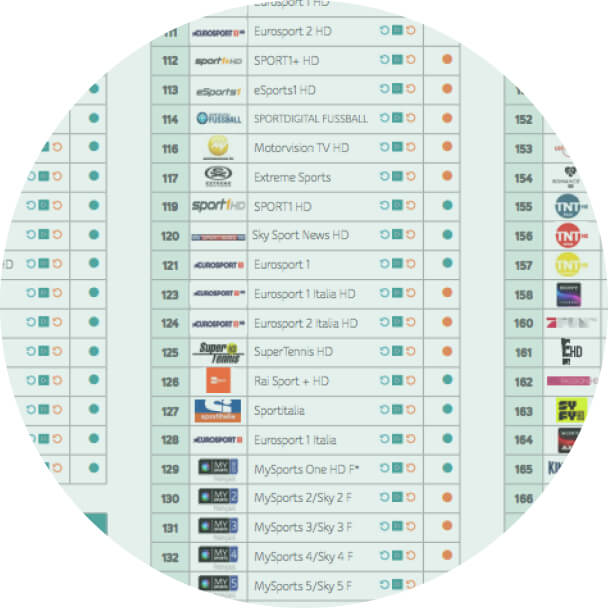 HOW DOES THE DYNAMIC CHANNEL LIST WORK?
Select your language region (German-speaking Switzerland, French-speaking Switzerland or Ticino)

Click on the individual headings to view the different channel categories (e.g. UPC TV or Premium Plus)

You can use other filters. Filter by station language, Replay function or display channels available on the UPC TV App. You can also use the search function to search for individual channels.

To view more details about each channel, simply click on the station.

Channel overview briefly explained: At the top left you can see the channel. At the top right you can see the channel's functions:

• Channel is available on the UPC TV App
• Station has Replay function
• Station is broadcast in HD

Get even more out of your offer