Save energy – it's simple
The largest provider of TV and superfast Internet for everyone has been championing the reduction in the energy consumption of its devices for a long time now.
In cooperation with the Swiss Energy program of the Federal Office of Energy (SFOE), UPC can show you how to save electricity simply and quickly by making some easy adjustments to the standby settings for your add-on devices for Internet and Digital TV.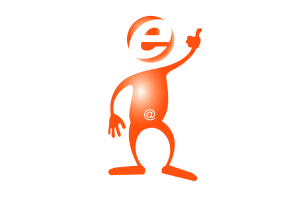 Do my devices use too much
energy in standby mode?
Thanks to the HD cable connection, UPC subscribers can receive up to 55 and/or 70 Digital TV and radio channels without any additional equipment.
This means that a UPC customer can watch TV without using any additional electricity. All other offers require the use of an additional receiver.
Most of these modern additional devices are equipped as a minimum with a standby mode that reactivates the equipment more quickly and thus facilitates faster usage. So these devices require energy even in standby mode.
How can I save electricity with UPC?
The additional equipment for the Digital TV and Internet from UPC such as the set-top box, modem or DigiCard already has low power consumption. However, for most of these devices the power consumption in standby mode can be further optimised and adjusted to suit individual needs. This means you can reduce the power consumption in standby mode to just one watt.

You can find further information on the equipment here
It is possible to reduce power consumption via the standby mode with most of the additional devices for Digital TV and Internet from UPC.
Information about energy consumption

Operation: 32 Watt
Luke Warm: 16.5 Watt
Standby Eco-Modus (Low): 0.46 Watt

Operation: 1.25 Watt
Hot Standby: 0 Watt


Operation: 5.5 Watt
Hot Standby: 0.5 Watt


Operation: 15 Watt
Hot Standby: 16.4 Watt
Cold Standby: 1 Watt

These devices are still in use, but are no longer being delivered to customers.

Operation: 15.5 Watt
Hot Standby: 12 Watt


Operation: 20 Watt
Hot Standby: 15 Watt


Operation: 22 Watt
Hot Standby: 20 Watt


Operation: 31-34 Watt
Hot Standby: 16-19 Watt


Operation: 29 Watt
Hot Standby: 16.4 Watt
Cold Standby: 1 Watt

Energy saving tips when using modems:
WLAN-enabled devices can be switched off when not in use
In the event of longer absences (e.g. holidays), it might be worthwhile to switch the modem off completely
If the modem is switched off, the telephone connection will no longer be active, so only switch off the equipment if you do not need to be contacted (e.g. holidays)
In order to protect the modem, it is not advisable to switch it on and off on a daily basis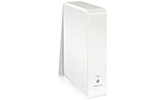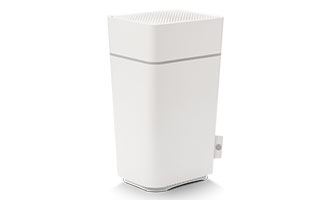 Horizon: Standby settings even simpler
Our Horizon platform combines television, Internet and telephony in the one device. This means that only one piece of equipment is using energy instead of several. It also means that the standby consumption rates for television, Internet and telephony for one receiver can be optimised more simply and easily in just a few steps, thereby lowering overall energy consumption.