The best way to catch Netflix
Stream popular series - via TV or on the move
Netflix is a global internet entertainment service, with hours of content including Netflix Original series, documentaries and films. Watch these titles on Netflix now.

With our UPC TV Box, which is included in every Happy Home subscription, you can watch Netflix even without a PC or laptop.

A match made in entertainment heaven

Watch Netflix on your TV, Laptop, tablet, mobile, anywhere with UPC's ultimate broadband


No extra cost for the app - all you need is a Netflix account


Watch Netflix when you want. Where you want. Instantly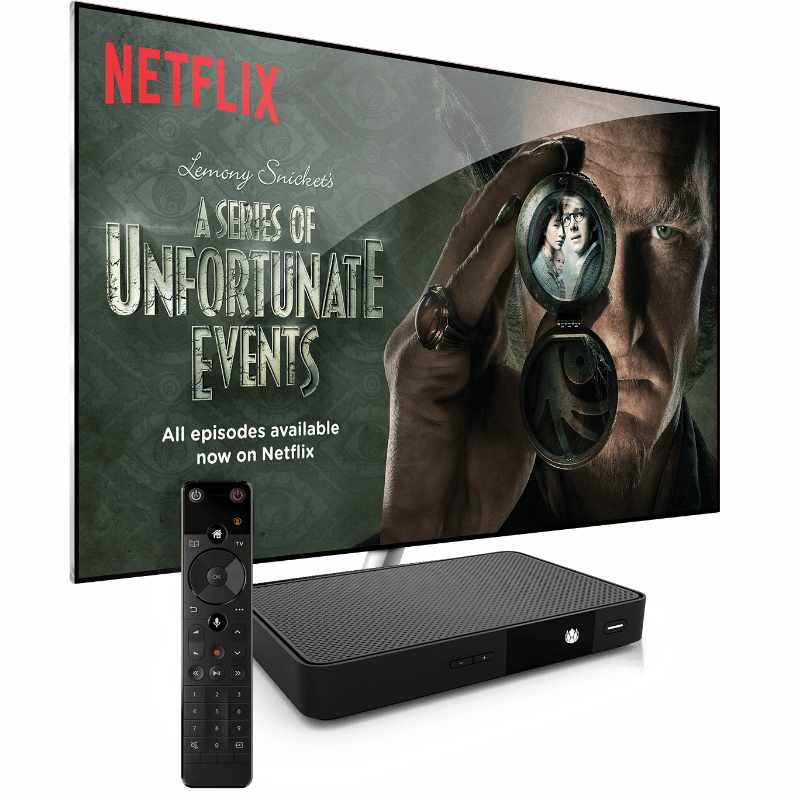 How do I find Netflix on my UPC TV Box?

Go to channel 149 on your TV

Login with your Netflix username and password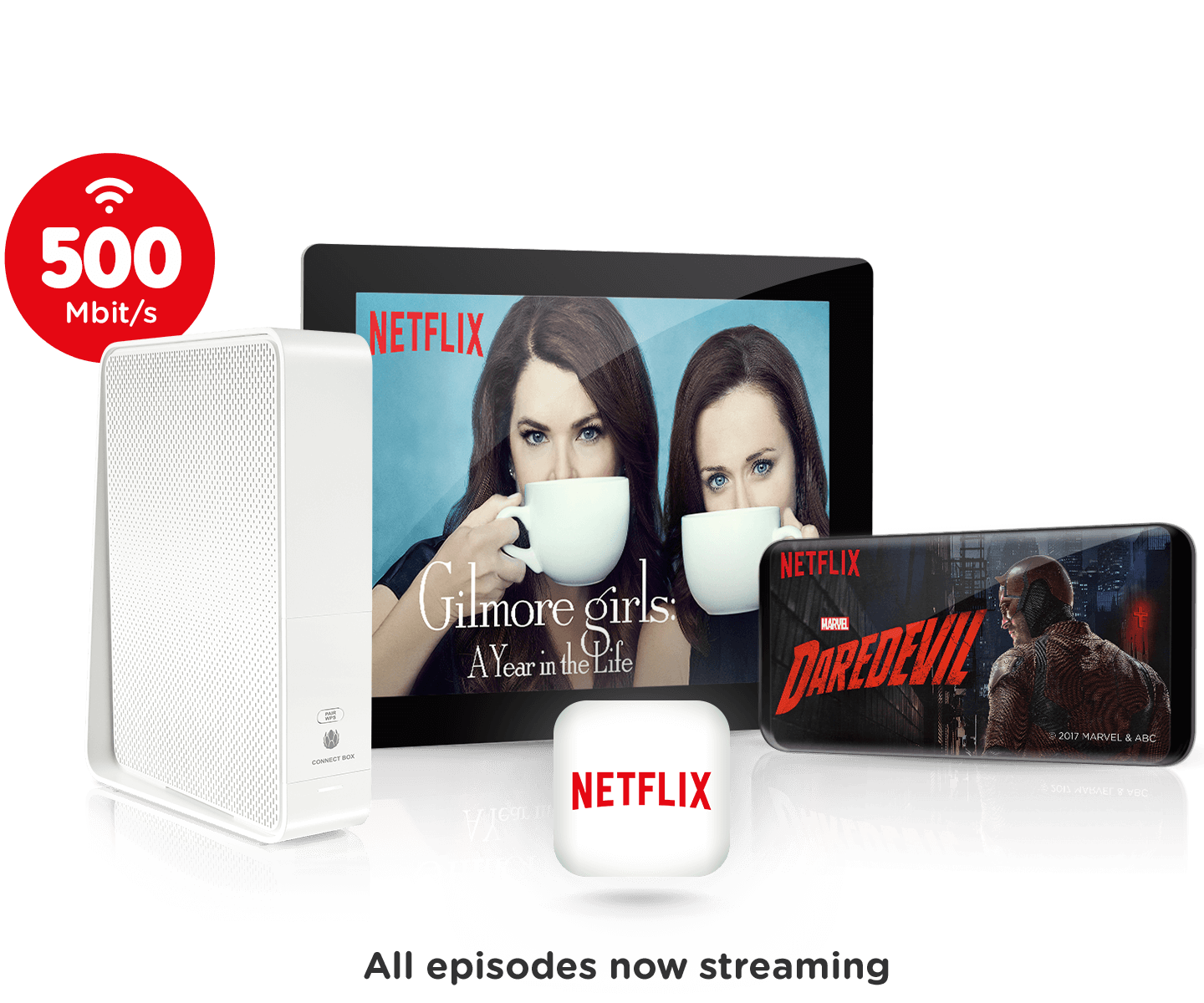 What makes Netflix with UPC so special?
Our super-fast fibreoptic network is perfect for streaming, plus our UPC TV box means you can get the perfect streaming experience.

Want to watch away from home?

Netflix allows you to watch on the move via your mobile phone or tablet.

How do I subscribe to Netflix?
Subscribing to Netflix is easy. Use your UPC remote to navigate to Channel 129 and launch the Netflix app. Once in the Netflix app, select Start your Free Month and follow the prompts. You can also sign up online at www.netflix.ch.
Already have a Netflix account? Once you launch the Netflix app on your set-top box, select Sign In. Simply enter your email address and password to sign in and start streaming.
What sort of content will I find on Netflix?
Discover award-winning Netflix original series, movies, and documentaries recommended just for you. There are no commercials, and you can pause, rewind, fast forward or re-watch as often as you like. It's really that easy!
Who should I contact if I experience problems with the Netflix app?
Answers to the most commonly asked Netflix questions can be found at help.netflix.com. If you are unable to launch the app or are experiencing poor picture quality, UPC will be only to happy to help.
Can I use the Netflix app without a UPC Internet subscription?
Yes, as long as you have a UPC TV box.
Do I have to pay for this app?
Netflix streaming membership is required. There are no additional costs for using the Netflix app via the UPC TV box. ​Terms apply. ​See www.netflix.com/TermsOfUse for details.