WATCH TV WHENEVER AND WHEREVER YOU WANT

The UPC TV App: now also for Apple TV and Amazon Fire TV

Just continue watching on the app, right where you left off on TV.

WHENEVER AND WHEREVER YOU WANT

Download Replay programmes and watch them offline.

Simple and intuitive, with the same user interface on all your devices.

INCLUDED IN ALL SUBSCRIPTIONS

Use the UPC TV App even if you don't have a TV Box at home (limited functions1).
ON ALL DEVICES AND PLATFORMS

THE UPC TV APP IS ALWAYS WITH YOU

With the UPC TV App you always have your TV shows to hand: on your smartphone or tablet, or at home if someone else is using the TV. Now also available for Apple TV, Android TV and Amazon Fire TV1.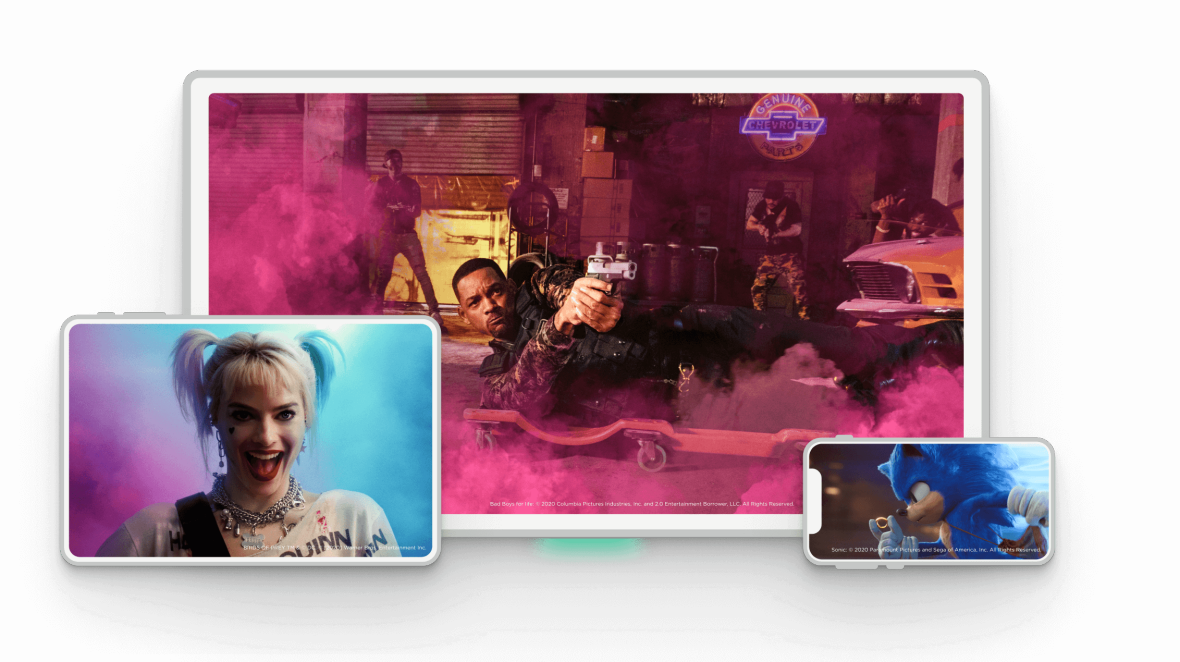 LOOK FORWARD TO COOL FEATURES!1

Download Replay programmes and selected children's shows and watch them offline at a later time. Available for iOS and Android.

Choose a programme with the app and swipe it directly to your TV screen. Or continue watching on the app what you started on the TV Box.

You can programme and watch recordings on the app and via the TV Box. Movies and series that you have rented via the Box can also be watched anytime with the app.

You want personalised TV? Each member of your family can create their own profile with their favourite content, personal recommendations and channel lists.

No getting used to differences: Your TV experience is the same everywhere, on the UPC TV Box and on the UPC TV App. This also includes the same channels on all devices.

Use your smartphone as a remote control for your UPC TV Box. With just one click you can switch back to the TV view of your app.

When your calendar once again collides with the TV schedule: with Replay the TV programmes of the last 7 days are available to watch later at any time.

With the TV Guide you can find all channels and programmes at a glance – even ones you've already missed. Get more information with the detailed view. There you can, for example, learn more about the actors – with a lot of interactive clips.

For more information on a movie or series you just open the detailed view. You like what you see there? Then you can start with the movie directly, mark it for recording or save it on your watchlist.

Check the listings in the TV Guide, watch missed programmes with Replay, access saved content or simply zap through live TV.

View all functions
THE UPC TV APP IS EASY TO INSTALL

AVAILABLE FUNCTIONS OF UPC TV ON DEVICES AND PLATFORMS1

Smart TV and
streaming devices**
Profile including favourites
Push to Chromecast/Apple TV
** Available for customers with a UPC TV Box (Happy Home).

"With UPC products everything from one source - The Happy Home bundle and the amazing customer care team convinced me to put everything together."

"Very good package offer. Competent, friendly support. Happy Home Giga offer perfect. Overall totally happy with UPC."


This could also interest you

* The following UPC TV App functions are only available if you also have a UPC TV Box at home ("Happy Home" subscription): personal profiles, recordings, seamless switching, downloading to watch offline, renting movies and series (OnDemand).

1 Please note: You can only use the full functionality of the UPC TV App if you also have a UPC TV Box. If you only have an Internet or Mobile subscription from UPC, you can still use the UPC TV App, but with limited functions. Learn more on the UPC TV App page